My work sponsored a "Zoo Day" for all their employees so I grabbed extra tickets and took some friends and of course my husband to the zoo. Here we can see Gnanam in dangers way trying to grab a drink on a hot day.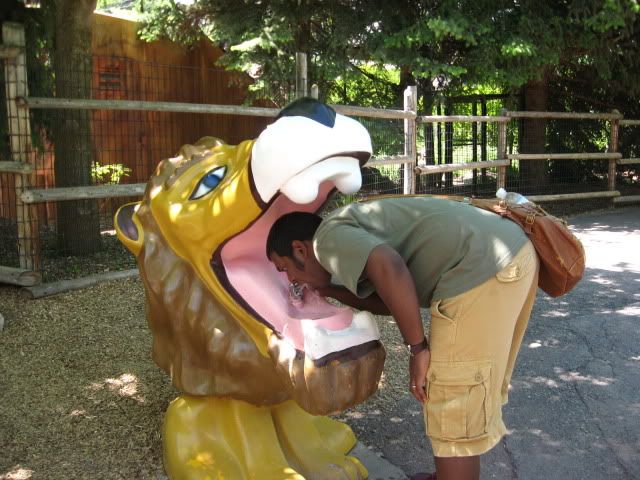 Here from Left to right is Drew (white shirt in sun) and his wife Liz right behind him (purple) and me taking a breather then Jason and Audrianna wishing they had some sun block. This Group of people are extra cool because they are our neighbors and they come for "Avatar, the last air bender" night with us every Thursday and some times Saturdays, in prep for the Movie coming out soon.
(The cartoons are really funny.)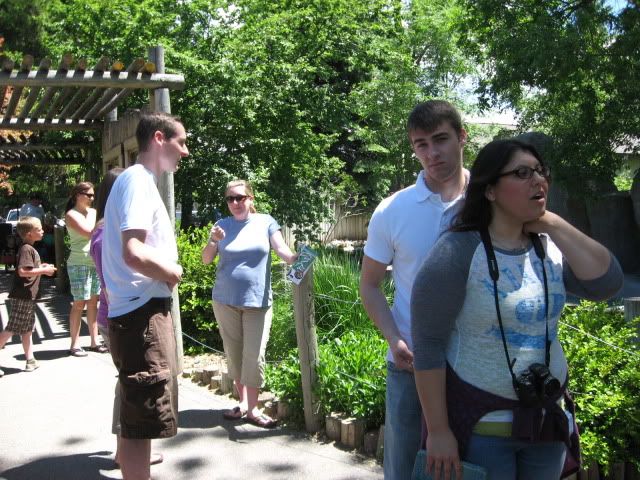 A few of the many animals we saw... this one was really active, quite a crowd pleaser.