This Past Thanksgiving we went to my Grandma's House and visited Grandma High (Dad's Mom) and Aunt Mary (My Dad's Sister). We had a fun time and of course stuffed ourselves silly. They are doing very well, and it was wonderful to see them.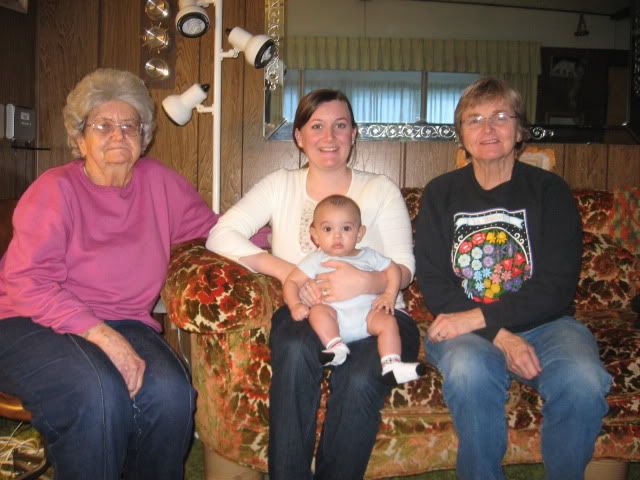 And Of course, this blog wouldn't be complete with out a few Helaman pictures!!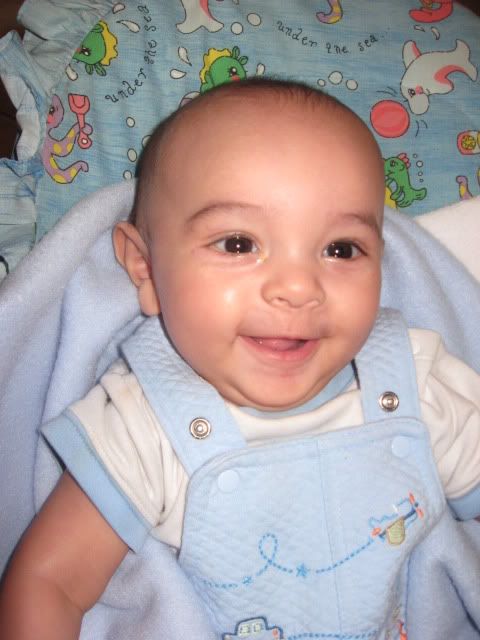 Helaman found his toes, and now loves to play with them. He also has grown in his two bottom teeth but is shy about showing them.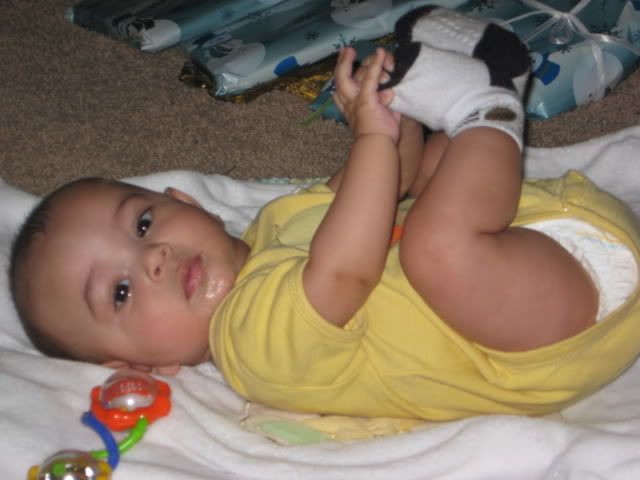 Dad loves to take advantage of Helaman's cuddle moods.
Our greatest present under the tree.